| | |
| --- | --- |
| Our Lady of Lourdes Library Media Center | |
Grade 4 People You Gotta Meet Interview Project

Gr 4 students are interviewing a local "Mover and shaker," or someone who is doing something creative, or helping to make the world a better place.

Mrs. Yanoschak with her inquiry group.

Kindergarten inquiry-based research
Kindergarten students in groups brainstorm to devise questions they wish to find to find the answer to. Some of our research questions have been "How are gems formed and why do they look like they do?" ; "What are chemicals and how do they work?" ; "Why do people cry in movies?"; "How does the Blessed Mother help people?" ; and "What are real aliens like?" We investigate the answers to our questions using credible print, web, and database sources, and then present our findings to the class. Sometimes we put on a skit; sometimes we make an online pop-up books; sometimes we create a puppet show; sometimes we make a model; sometimes we make an online video. We like to tweet our questions and discoveries as we go.
Grade 3 Animoto Nonfiction project
Third graders each read a different narrative non-fiction book, then devised a research question inspired by their book, to which they were passionate to learn the answer. They will be creating Animoto digital videos, then presenting their videos, which will have the answers to their questions, to their Kindergarten reading buddies. They will be presenting their projects the week of March 23. Their videos look fantastic! Nice work, 3rd grade!


Some of the narrative nonfiction books we read for the project.


Powered by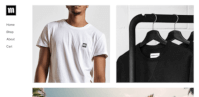 Create your own unique website with customizable templates.